Events
2023 Exhibition of ZGC Forum (CHITEC) Concluded Successfully
2023-5-30 15:35:27
On the afternoon of May 30, the 2023 Exhibition of ZGC Forum (CHITEC) concluded successfully in Beijing.
Themed "Open Cooperation for a Shared Future", this year's Exhibition of ZGC Forum (CHITEC) was hosted by CCPIT Beijing. Spanning across 27,000 square meters, the Exhibition brought together over 650 companies and institutions to showcase the latest technologies and cutting-edge scientific achievements in various fields such as blockchain, high-end manufacturing, and cellular and genetic therapy. Notably, nearly 40 products were unveiled for the first time at the event, including China FAW Group's Hongqi Intelligent System (HIS), Beijing Haibaichuan Technology Co., Ltd.'s interactive holographic cabinet, Ant Group's rare character solution AntZSolution, and Climaveneta ChatUnion Refrigeration Equipment (Shanghai) Co., Ltd.'s ultra-high-temperature water-source heat pump unit.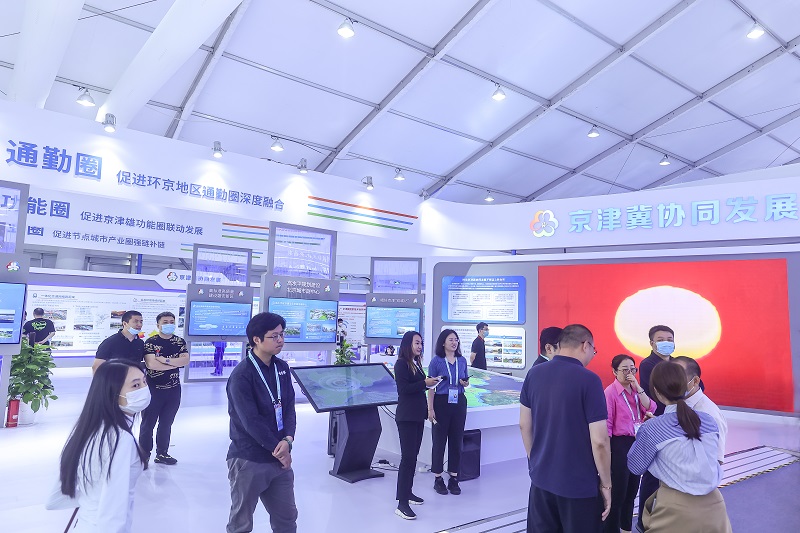 The Exhibition extended over a period of five days, encompassing both online and offline activities. It attracted more than 77,000 visitors from diverse backgrounds and received over 40 groups of trade visitors. The "Digital CHITEC" featured 400-odd exhibitors and upwards of 1,000 items. The event was covered by more than 160 national and sub-national media outlets, with live-streams on partner platforms of CCTV News alone accumulating a viewership exceeding 3 million. It hit third place on the Sina Weibo Hot Search List.
The event further established itself as a national-level platform. It attracted more than 70 central enterprises, over 30 leading tech companies, and 20-odd universities and institutes. Upwards of 30 provinces, autonomous regions, and municipalities, such as Anhui, Guangdong, Chongqing, Shaanxi, and Qingdao, were featured at the Exhibition and Forum.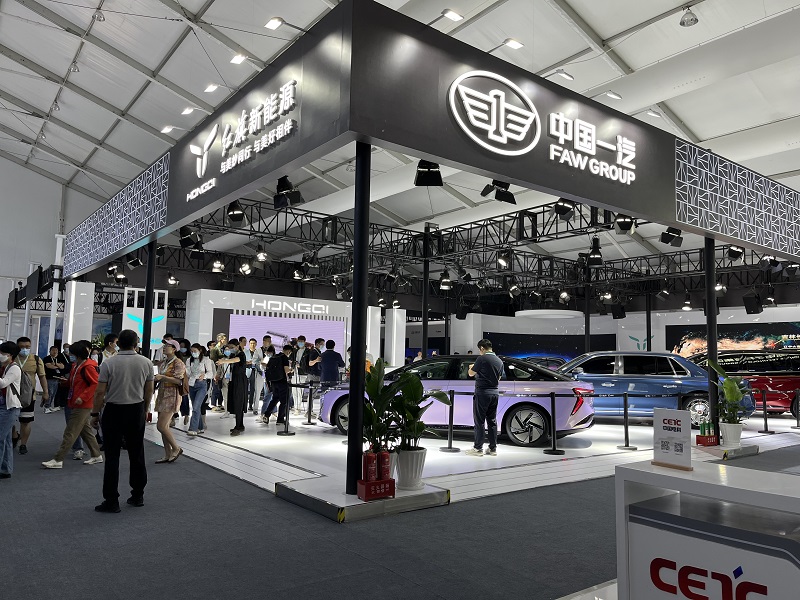 The event facilitated extensive international technological exchanges. A total of 165 foreign enterprises and institutions from 23 countries and regions, including 25 Fortune 500 companies, participated in the Exhibition.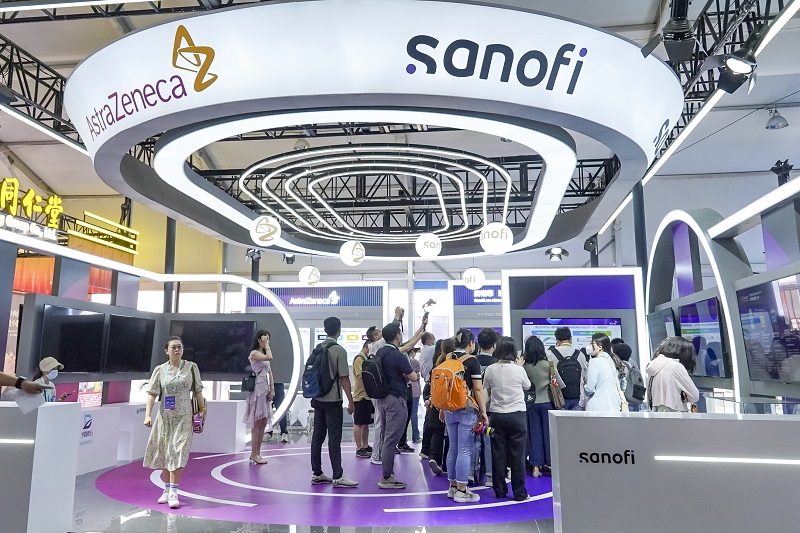 The event solidified its position as a leader in cutting-edge technologies. Focusing on cutting-edge technologies and future industries, this year's Exhibition served as a showcase for the latest global technological breakthroughs and major achievements in various domains, including the metaverse, AI, quantum information, brain science, and cellular and genetic therapy.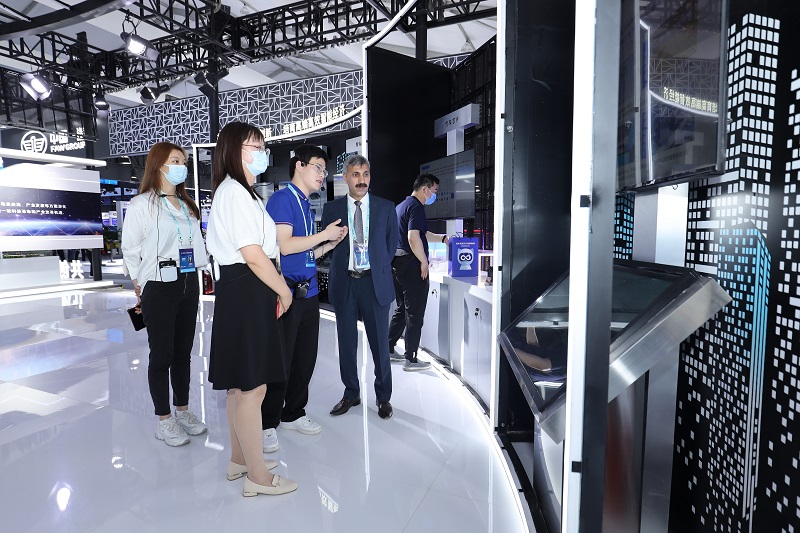 The event dazzled with interactive displays. Embracing the concept of technology-driven exhibition, the event introduced technologies like holographic projection and digital guidance. It enabled visitors to engage with the exhibits through VR, AR, motion capture, and physical models, creating a truly immersive experience.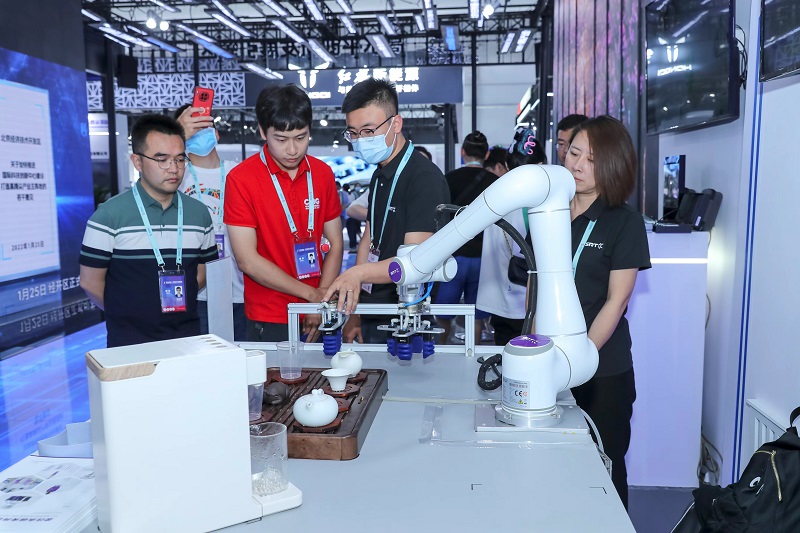 Positioned as a cooperation platform, the Exhibition featured eight promotional and trading activities that highlighted over 40 projects, covering diverse topics such as the digital economy, AI, and fintech. These activities attracted over 1,000 in-person visits and more than 980,000 views.
Specifically, "Digital Intelligence: Reshaping the Future" focused on promotions and exchanges related to the technological development trends, advanced technological applications, and innovative business models in the field of the digital economy. It aimed to facilitate cooperation among the government, enterprises, and academia, and drive the integration of digital technology with the real economy.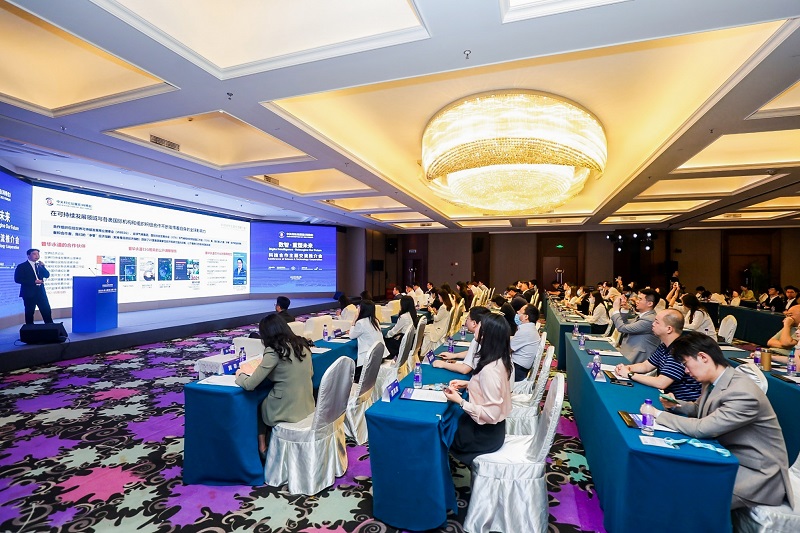 The 2023 Beijing-Tianjin-Hebei Technological Project Promotion was centered round integrating and advancing the innovation chains, industry chains, and supply chains within the region. As part of this initiative, the Beijing-Tianjin-Hebei Technological Project Innovation Service Platform was launched to facilitate the signing of on-site contracts valued at over RMB 10 billion, propelling the application of technological advancements in Beijing, Tianjin, and Hebei.
Since its inception in 1998, China Beijing International High-Tech Expo (CHITEC) has evolved into a national event for global discussions and exchanges on science and technology approved by the State Council, hosted by Ministry of Science and Technology, State Intellectual Property Office, CCPIT, and Beijing Municipal Government, and organized by CCPIT Beijing. In 2021, CHITEC was incorporated with the ZGC Forum. To date, CHITEC has been successfully held 25 times. According to incomplete statistics, CHITEC has attracted over 1,100 overseas delegations representing more than 100 countries and regions, as well as 40,000-odd exhibitors and upwards of 5.7 million visitors. The event provides an important platform for showcasing Beijing's achievements in building an international center for technology and innovation, promoting collaborative innovation among the government, companies, universities, and institutes, and deepening international capacity cooperation. It has left an indelible mark on the domestic technological scene, facilitating its journey from reliance on imports to self-sufficiency, continuous improvement, and international prominence.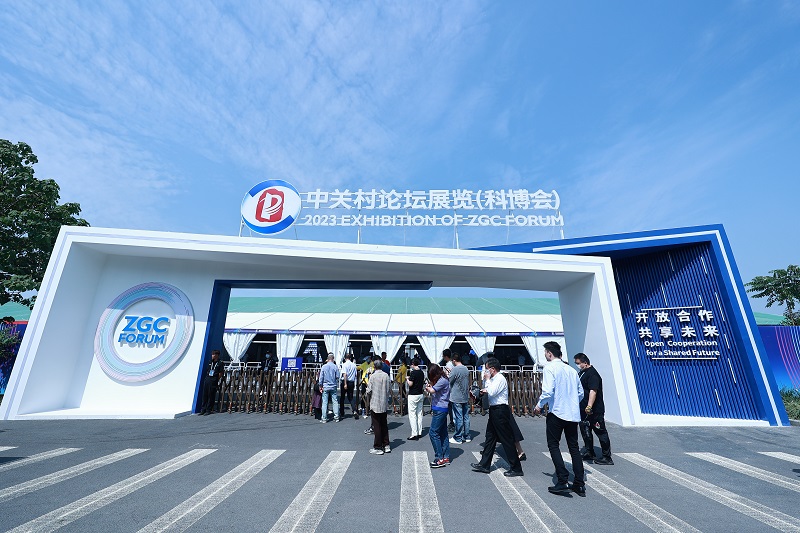 Moving forward, CCPIT Beijing will prioritize the construction of the capital city as an international center for technology and innovation, and continuously strive to enhance the internationalization, specialization, and digitization of the Exhibition of ZGC Forum (CHITEC), with the aim of creating an ever-evolving Expo experience. By strengthening its service network for businesses and expanding its international circle of friends, CCPIT Beijing aims to increase the mutual interests between domestic and foreign companies, facilitate international technological exchanges and collaborations, attract global high-tech industry elements to converge in Beijing, and contribute to the capital city's high-level opening-up.