Recent Events‍
Zhang Gang at AFZ Beijing Roadshow
2015-7-7 15:23:13
On Jun. 10th, Zhang Gang, Vice Chairperson of China Council for the Promotion of International Trade Beijing Sub-council (CCPIT Beijing), addressed Beijing Roadshow of Ajman Free Zone (AFZ), the UAE and, on behalf of CCPIT Beijing, inked a cooperation agreement with Nader Eldesouky, AFZ Vice Chairman. Badir Almusharrekh, the UAE's Commercial Attache in China, was also present at the roadshow.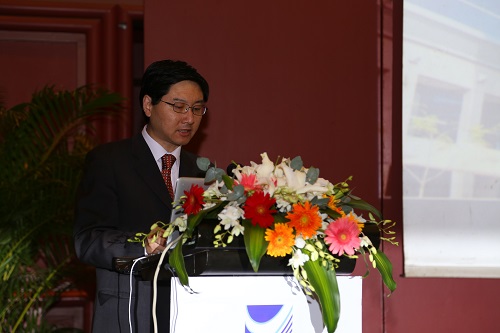 In his speech, Vice Chairperson Zhang Gang claimed that CCPIT Beijing, as a platform for communication and trade promotion, would fully unleash its location, market and resource advantages and expand channels to intensify economic contact along the Belt and the Road. AFZ authority introduced its preferential policies and competitive edge, arguing that the cooperation agreement was a good start for communication and trade between the two sides. Through CCPIT Beijing, an increasing number of local enterprises will get to know AFZ and seek shared development and mutual benefits.
The roadshow attracted the presence of 13 member enterprises of Beijing Association for Trade in Services.
Xiong Jiuling Chairwoman ...
Promoting international trade, promoting utilization of foreign investment, prom...
CCPIT Beijing, a foreign economic and trade organization composed of representat...