Headline
CCPIT Beijing Co-holds Economic and Cultural Promotion in Italy
2016-7-11 9:31:28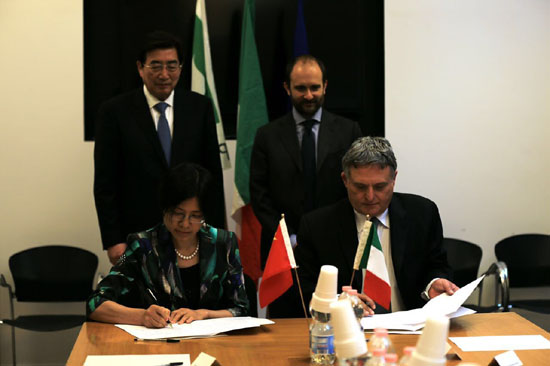 On Jun. 15th-16th, under the auspices of CCPIT Beijing, artists and representatives of cultural & creative enterprises and art parks in Beijing joined a delegation to Italy led by Guo Jinlong, a member of CPC Politburo and Beijing's Party Chief. The delegation staged a number of campaigns in Rome, including the Beijing-Rome Economic and Cultural Promotion, and "Beijing 798 Impression". In front of government officials, businessmen and scholars, the delegation threw light on the comprehensive pilot of Beijing's expanding service industry, gave a build-up to major fairs in the city, and promoted contemporary culture and arts. As a result, cultural cooperation agreements worth EUR 18 million were concluded. Guo Jinlong and Matteo Orfini, President of the Democratic Party, witnessed the execution of Cooperation MOU by CCPIT Beijing and RomExpo.
Xiong Jiuling Chairwoman ...
Promoting international trade, promoting utilization of foreign investment, prom...
CCPIT Beijing, a foreign economic and trade organization composed of representat...